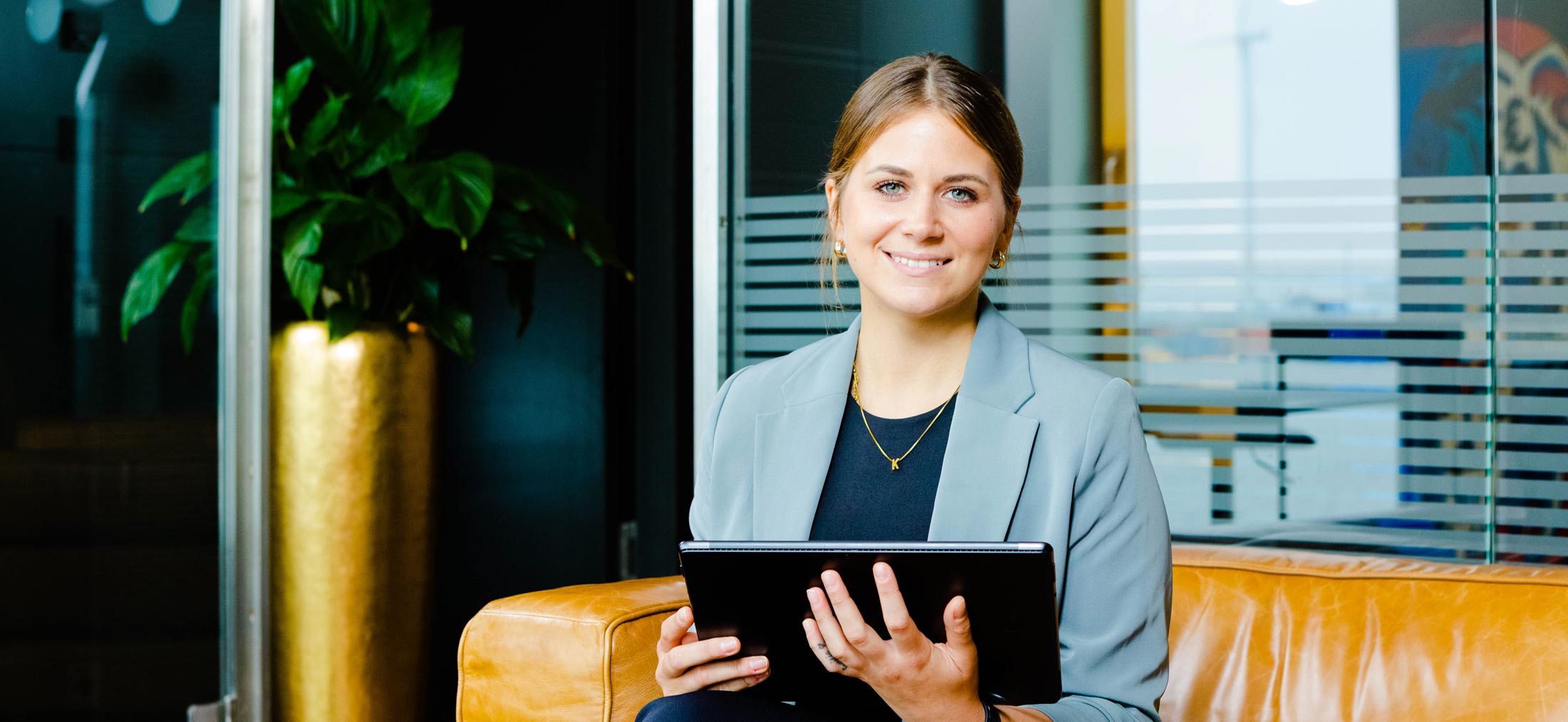 Combine passion and
fun, pursue your career!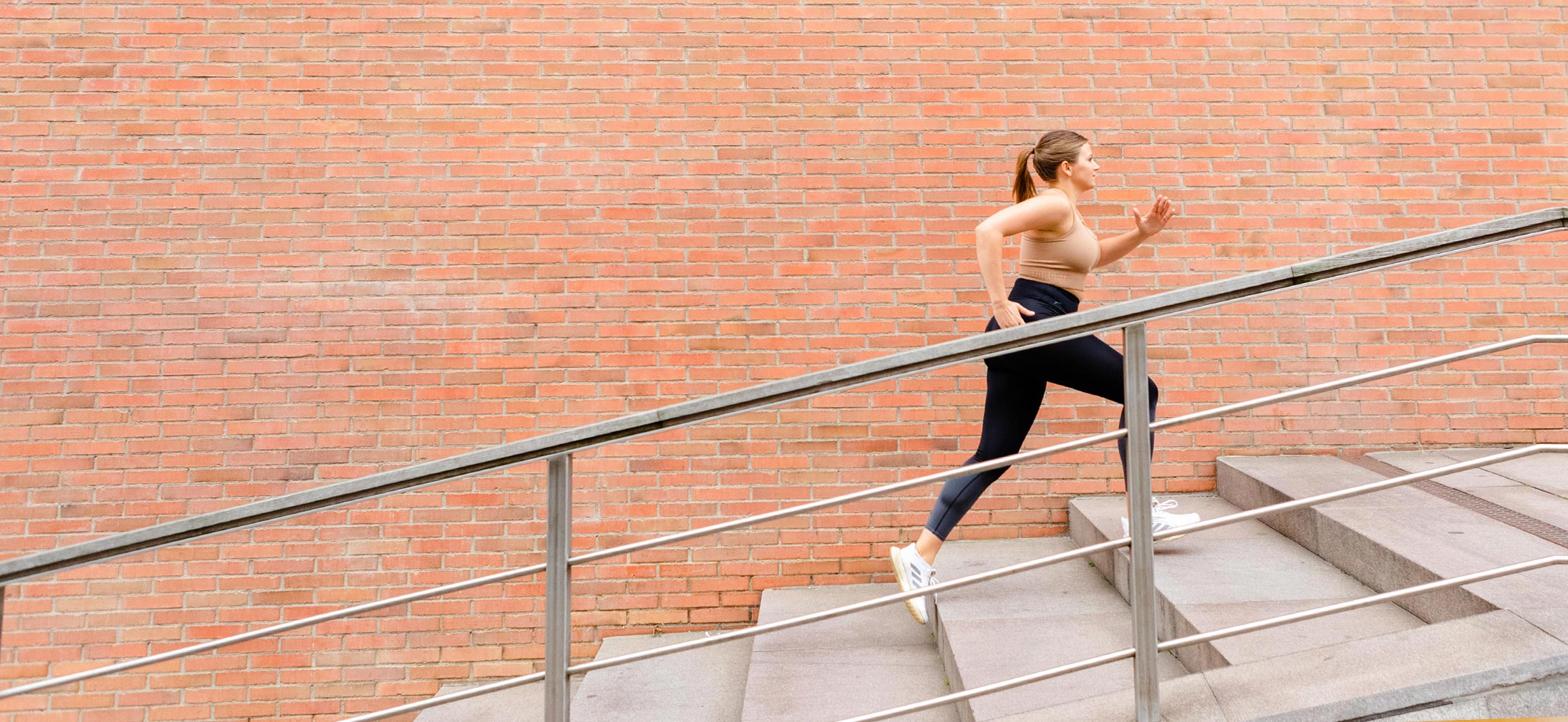 Combine passion and
fun, pursue your career!
Combine passion and
fun, pursue your career!
Find your job at AC CHRISTES & PARTNER
A Thirst for knowledge and the will to succeed. Fun. Agility and precision. Communication and the ability to work in a team. All of these are important characteristics for us, which are not mutually exclusive, but make us who we are. As a constantly growing multidisciplinary boutique, we are always looking for newcomers, interns or specialists, bachelors or experienced professionals.
As different as your personal starting point may be, one thing is certain: you will be part of a flat and innovative corporate culture, and with energy, empathy and commitment. Provided you are motivated and ambitious, we offer you fun and appreciation for your work.
are not mutually exclusive."
Steep learning curve and responsibility
You are involved from start to finish in varied projects for our diverse clients & industries and quickly take on responsibility.
Moving forward together
We make each other better and strive to constantly work on the digitalization and organization of our firm and the development of our tools and processes.
Competitive compensation
We value you and your performance with a competitive compensation package and offer excellent development opportunities.
Riverside office at the Elbe
Modern workspace with ergonomic designer chairs from the Museum of Modern Art, view of the river Elbe and a shared roof terrace.

Individual training & professional exams
Your development is our priority. That is why we encourage continued education and invest in your skills.

Flexible work
Work in our office or from home – we focus on efficient output while looking for team spirit.
Expert team and team spirit
You can expect a dynamic and motivated team with smart colleagues, a lot of humor and an open-door policy at all levels.
Corporate Events & Teambuilding
Annual seminar trips, e.g. to Mallorca, regular get-togethers or voluntary participation in the Hamburg Triathlon – fun is always also a priority.
You want to get to know us?
We would like to meet you, too. Apply here:
Here's what our team has to say
"Here at ACP, the team comes first – everyone is a real team member from day one.
I particularly appreciate the flexible and independent work at AC CHRISTES & PARTNER as well as the constant exchange of knowledge and the cohesion among colleagues."
Chiara, dual student
"What attracted me to join ACP, and what continues to attract me, is the opportunity to gain detailed insights into both audit and transaction advisory.
In addition, I find the planned and ongoing growth and transformation of the firm extremely exciting. It should be emphasized that in recruiting, despite the planned growth, a great deal of emphasis is placed on personality, which has created a team that is simply a pleasure to work with."
Lukas, Senior Consultant
"AC CHRISTES & PARTNER facilitates a close interdisciplinary exchange within the various projects, which additionally provides exciting insights into diverse topics that lie outside of one's own area of expertise (Tax Due Diligence).
The project-based business relationships also create an exciting working environment every day.
Anyone who enjoys working in a young, dynamic team and is prepared to be challenged and encouraged will benefit from working with us."
Marie, Senior Consultant
Do you have questions? We have answers.
What kind of application documents do I have to submit?
In order for us to be able to review your application in detail, we kindly ask you to provide us with the following documents:
1) Curriculum vitae in tabular form
2) Transcripts/Certificates including grades (high school degree/"Abitur"/Matura, Bachelor, Master, Magister, Diplom and Vordiplom, Doctorate, internship and job references). If you have not yet completed your studies, please submit a current transcript with an overview of your grades.
3) An optional cover letter: If you would also like to submit a meaningful cover letter to highlight certain aspects of your resume or special skills, or to explain why you and AC CHRISTES & PARTNER are a particularly good match, please feel free to do so.
Note: You may submit your documents in German or English.
I have been invited to an on-site interview. What is the procedure?
During the interviews, your personality and attitude are the most important factors. We want to have a dialog with you at eye level. Our interviews usually consist of two rounds, each with two participants from our team. Depending on the position you are applying for, you will also meet younger colleagues (e.g. colleagues on the same rank that you are applying for). We give you plenty of time to ask your questions and our team the opportunity to make a good decision. There will be a short "brainteaser" In between the two interviews. Plan on spending 1.5 to 2.5 hours in total. Afterwards, we will be happy to give you a tour of our office, so that you can get a better idea of your future workplace.
Do I have to prepare for the interview in a certain way?
In preparation for your interview, we will review your application materials. Likewise, we expect you to have a general understanding of what we do and value as a company.
How does AC CHRISTES & PARTNER support me in my onboarding and future development?
Your personal development is very important to us. From day one, your colleagues will support you in developing the steepest possible learning curve.
Feedback and Coaching: In addition to the support from your team in your daily project work, you will receive regular constructive feedback (including a balanced scorecard) to help you develop in the best possible way.
Buddy: Your buddy will be at your side right from the very beginning. This is a colleague who will help you find your ideal way around and with whom you can coordinate and exchange ideas at any time.
Counselor: An experienced counselor will accompany you for the long haul. He or she will support and advise you confidentially on all career-related issues and will discuss your personal goals and development opportunities with you at regular intervals.
In our flat corporate culture, the partners' doors are also always open.
What do my first weeks look like?
You will be warmly welcomed by our team from day one. This includes a buddy (see previous question) who will guide you through the first few weeks and months and answer any questions you may have. You will also meet your counselor early on to discuss and determine your goals and development stages. You'll be involved in projects from the start and make valuable contributions. Through "Assisted Learning by Doing" you will accelerate your learning curve while always having the support you need. You can also review specific tasks and procedures through self-created and real-world business case studies and lectures.
What is the overtime policy?
All overtime is transparently compensated and can be either paid out, taken as extra time off or accumulated for professional exams or continued education (there are separate arrangements for managers and above).
Your work-life balance is very important to us. We also try to tailor the workload to individual needs and preferences. However, in the project-driven consulting business, overtime cannot always be completely avoided. We say: If you have clear goals, fun at work, and want to put your foot on the gas pedal for a while? Go for it. Do you want to leave on time when tasks are completed? Sure. We'll make sure it's fair and you'll find your way. More relaxed? More intense? We are flexible, and we value your input.
Why is there a particularly steep learning curve at AC CHRISTES & PARTNER?
Interdisciplinary: Especially in the first 3-5 years of your career, you will have the opportunity to work in an interdisciplinary way. For example, you can work on audits as well as in transaction advisory. In addition to tax compliance, you can also advise on transactions and tax structuring. You can carry out company valuations and assist with performance improvement projects. By gaining exposure and experience in different areas, you will become better at your core area in the medium term, especially as you will be able to grasp the big picture better. We make sure that we take your wishes into account as much as possible.
Cross-industry: We advise a wide range of clients (private equity, venture capital, corporates, family offices) in diverse industries. Understanding the needs of the client and the business model of the company/group under consideration is crucial to providing good advice. You will be a full member of the project team and not just responsible for small, isolated tasks. This keeps your work varied and exciting.
Responsibility and team spirit: If you perform well, we like to give you responsibility quickly. When you show commitment, we show empowerment. We all support each other and make each other better. You are in control of your own development. We encourage you and are happy to take you to the next level in your career.
Digital and innovative: We work with home-grown analytics tools that we continue to develop. These tools increase our efficiency and allow us to spend more time on conducting analyses and asking important questions. In this way, we aim to minimize simple and repetitive (less exciting) tasks to a minimum.
What does jointly future-oriented mean?
We are constantly working to develop and improve our business. We value the ideas and skills of all team members. For example, a good idea from an intern can lead to an important change, or a new senior consultant can provide fresh impulses. If you want to, you can be part of goal-oriented working groups and contribute your strengths and passions to further develop the firm. Have an entrepreneurial mindset and help shape the firm.
How much time should I bring for an internship?
So that we can get to know each other intensively, you should plan to spend at least 3 months on an internship – 5-6 months are preferred to gain maximum learning effects and insights. Internships are available throughout the year.