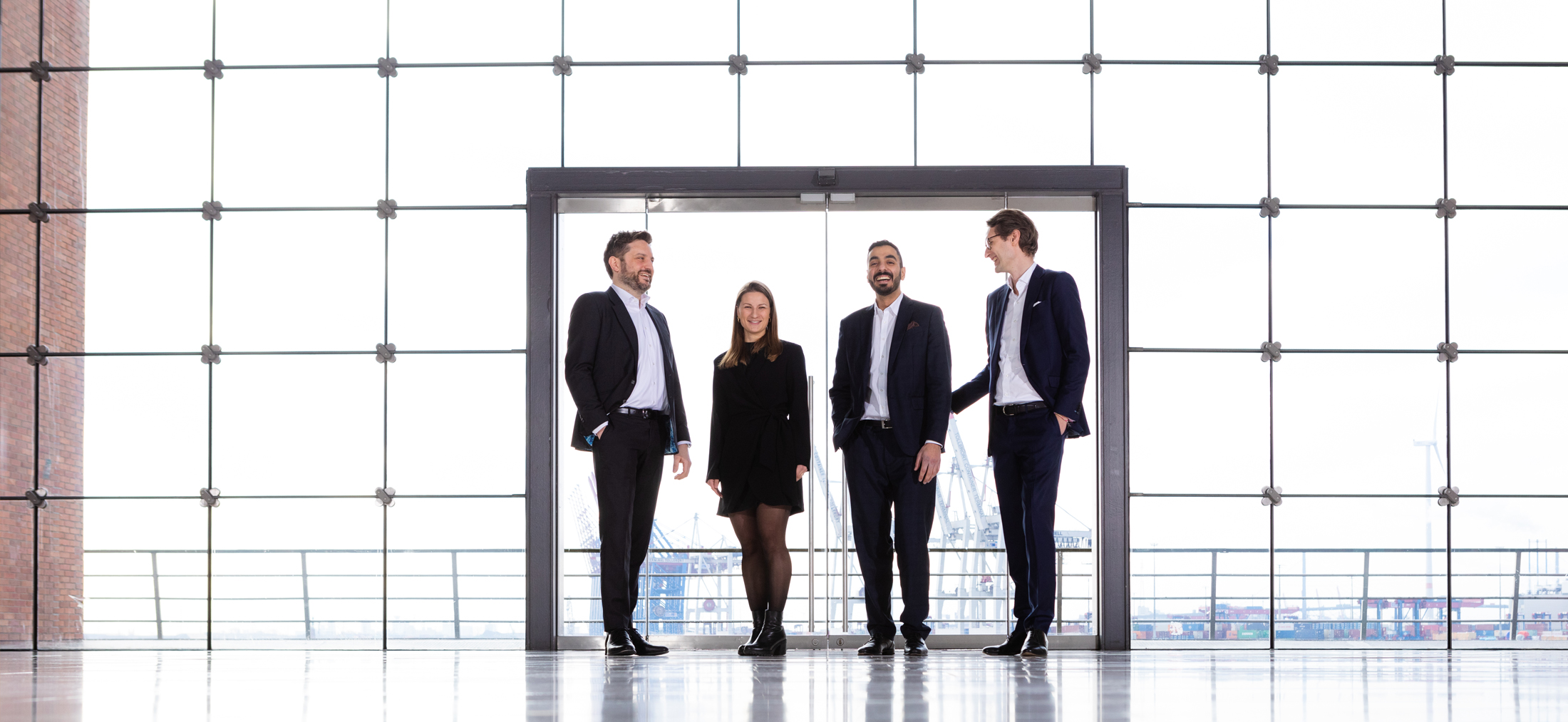 Experienced
professionals
Contribute experience, grow together.
No two careers are completely alike. You have already gained relevant experience or are already an absolute expert? Have you worked in one/several of the areas of transaction advisory, audit, tax, business valuation, restructuring or PMI? Are you a fast learner that enjoys working in dynamic teams and shares our passion for entrepreneurial thinking and action? We grow with every new perspective and look forward to hearing yours.
With our team structure and diverse projects, you will gain responsibility and advance in areas such as communication and leadership. With our sophisticated analytical tools, our mantra "Understand the Business" and a constant eye on the big picture, you can focus on the core issues at hand.
What can you expect? Challenging work, a dynamic environment, a unique corporate culture, the best development opportunities and a lot of fun in our team.
Are you ready?
We look forward to receiving your application, ideally in a summarized attachment via email to:
You still have questions about the application process? You can find possible answers here
Learn more about the requirement profile:
Senior Consultant (m/f/d) Transaction Advisory <> Audit <> Hybrid
Your responsibilities as a Senior Consultant will include:
Advising various clients in a wide range of industries
Analysis in teamwork of various business models and their essential key figures/drivers
Training and mentoring of younger colleagues
Review and revision of work results
Handling and interpretation of our analysis tools
Support in the context of (Big) Data Analytics, e.g. in the form of customer cubes and sales trends
Participate in/conduct management meetings and expert sessions
Preparation of financial due diligence reports, financial fact books etc. in the context of company acquisitions
Performing audit procedures and preparing audit reports in the context of financial statement audits
Preparation or plausibility check of business plans and company valuations
Identification of financial and business risks of the target companies
Performance of independent task areas and fields of analysis
What you should bring:
A successfully completed degree in business/STEM.
2-4 years of relevant work experience
A quick comprehension & good analytical thinking skills
A structured & precise way of working
Good IT skills (MS Office 365, esp. Excel and PowerPoint)
Good knowledge of German and English, preferably acquired abroad
Team spirit and humor
What we like to see:
Relevant professional examinations already passed (StB, WP, CFA …)
Senior Consultant Tax (m/f/d) Transaction Advisory <> Compliance <> Hybrid
Your responsibilities as a Senior Consultant will include:
Support in the preparation of tax due diligence reports and structural memos for corporate transactions (M&A)
Performance of independent task areas and fields of analysis
Identification of tax opportunities and risks of the transactions
Ongoing tax consulting and preparation of annual financial statements
Learning and further development of the analysis tools
Valued contact person for our clients
Diverse Tax project work
What you should bring:
A successfully completed degree in business, law or STEM
2-4 years of professional experience, possibly already passed professional examination (StB)
A quick comprehension & good analytical thinking skills
Structured & precise way of working
Good IT (MS-Office-365, esp. Excel & PowerPoint) and English skills
Team spirit and humor
Manager Transaction Advisory (m/f/d)
Your responsibilities as a manager will include:
Advising and assisting clients in financial due diligence projects
Independent planning and execution of projects
Preparation of financial due diligence reports and financial fact books
Identification of financial and business risks in the context of transactions
Development of decision bases and recommendations for action
Preparation and assessment of business plans and company valuations
Guidance and development of team members
What you should bring:
A successfully completed degree
4+ years of professional experience
Quick comprehension & analytical thinking skills
Structured & precise way of working
Project management & leadership experience
Good knowledge of English, preferably acquired abroad
Team spirit and humor
What we like to see:
Relevant professional examinations already passed (StB, WP, CFA …)
Certified Tax Advisor (StB) (m/f/d) Manager in Tax Transaction in the Transaction and Tax Department
Your responsibilities as a manager will include:
Consultation and support of clients in the context of tax issues
Preparation of tax due diligence reports and structure memos for corporate transactions (M&A)
Independent planning and execution of projects
Identification of tax opportunities and risks of the transactions
Development of decision bases and recommendations for action
Ongoing tax consulting and preparation of annual financial statements
Guidance and development of team members
What you should bring:
A successfully completed degree
4+ years of professional experience, already passed professional examination (StB)
Quick comprehension & analytical thinking skills
Structured & precise way of working
Good IT (MS-Office-365, esp. Excel & PowerPoint) and English skills
Team spirit and humor
Valuation Manager (m/f/d) in auditing and transaction advisory
Your responsibilities as a manager will include:
Advise and support of clients within the framework of valuation projects
Independent planning and execution of projects
Identification of financial and business risks
Development of decision bases and recommendations for action
Preparation and assessment of business plans and company valuations
Guidance and development of team members
What you should bring:
A successfully completed degree
4+ years of professional experience, e.g. with the "Big 4".
Quick comprehension & analytical thinking skills
Structured & precise way of working
Project management & leadership experience
Good knowledge of English, preferably acquired abroad
Team spirit and humor
What we like to see:
Relevant professional examinations already passed (StB, WP, CFA …)
Wirtschaftsprüfer (Certified Public Accountant) (m/f/d)
Your responsibilities as a manager will include:
Advising and assisting clients in the context of audits of financial statements and audit-related consulting services
Independent planning and execution of projects
Identification of financial and business risks
Development of decision bases and recommendations for action
Preparation and assessment of business plans and company valuations
Guidance and development of team members
What you should bring:
Successfully completed studies
4+ years of professional experience, e.g. with the "Big 4".
Already passed professional examination (WP)
Quick comprehension & analytical thinking skills
Structured & precise way of working
Project management & leadership experience
Good knowledge of English, preferably acquired abroad
Team spirit and humor